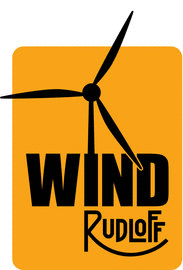 A COMPLETE AND INTEGRATED
SOLUTION FOR WIND TOWER PROJECTS.
Rudloff is a pioneer in Brazil regarding the development of Prestressing.
Its founder, Dr. José Ernesto Rudloff Manns dedicated years of study to develop
Rudloff's prestressing system. This broad experience has indicated
a natural path to fulfill wind towers prestressing, with a broad
technical capacity and internationally certified products.
Rudloff Wind's differential is that, in addition to the prestressing
of the towers, all metal components required for their installation
are provided, thanks to its 10,000 m2 industrial park.
Rudloff Group is ready to expand in the domestic and international
markets providing engineering solutions in the segments of
prestressing and Clean Energy. We believe it is possible
to significantly contribute to a better world and present
solutions to man's relationship with the planet and
natural resources, through Engineering and Technology.